Products from Cazal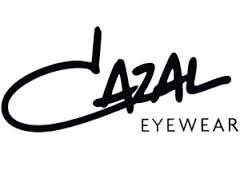 "The trust you only get with brands that have their own design history."
(Cari Zalloni 1937-2012, chief designer of CAZAL)

Cazal glasses are distinctive, unique, distinctive, trend-independent and extraordinary feats of creative geniuses Cari Zalloni with charismatic signature.
They have that extraordinary feat of Cari Zalloni. CAZAL sunglasses speak a clear language of form. They are signs of independence from any mainstream. Distinctive, unique and unmistakable.
Cari Zalloni is a creative genius. He does not follow trends. He creates them. His designs are charismatic signature that constitutes the CAZAL brand.