Products from Persol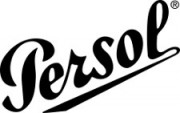 1917 Giuseppe Ratti began an adventure in Turin, Italy. Became famous the Persol brand by the models 853, 830 and 649. The actor Marcello Mastroianni wore a Model 649 in the classic film "Divorce Italian Style". The incredibly popular and elegant model 830 for the famous Italian actor Ornella Muti specially. The specially designed model 853 awarded for the supermodel Carol Alt. Persol one of the most important brands in the eyewear industry has never forgotten its roots in tradition and quality. The unmistakable hallmark of Persol is the Silver Arrow and Meflecto Sytstem.

Persol promoters were Ornella Muti, Jean Alesi, supermodel Carol Alt, and Maria Grazia, Cucinotta Alessandro Del Piero Filippo Inzaghi, actor Marcello Mastroianni, pilots, and athletes. Stars of the show and film industry, such as Greta Garbo and Steve McQueen, which used in filming and private. Many celebrities have their preference for the Persol legend shown and interpreted its style and character with elegance and originality.
No results were found for the filter!