No results were found for the filter!
Swarovski Model S092 Color 6052
The highlight of the glasses are the temples decorated with ruby red Swarovski crystals and the 23 KT gold plated. 23 KT gold plated Original noble black Swarovski case Ruby red Swarovski crystal decorated temples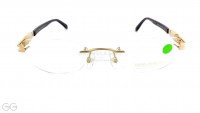 Swarovski Model S149 Color 6053
An extravagant highlight is this 23 KT golden rimless glasses, which puts every other piece of jewellery in the shade. Matching the noble original black case incl. cleaning cloth. The frame has a 23 KT gold alloy and ruby-red rhinestones...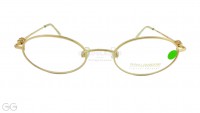 Swarovski Model S056 Color 6052
The highlight of the glasses are the decorative temples decorated with Swarovski crystals and the 23 KT gold plated. 23 KT Gold Plated Original Swarovski Crystals Original noble black Swarovski case